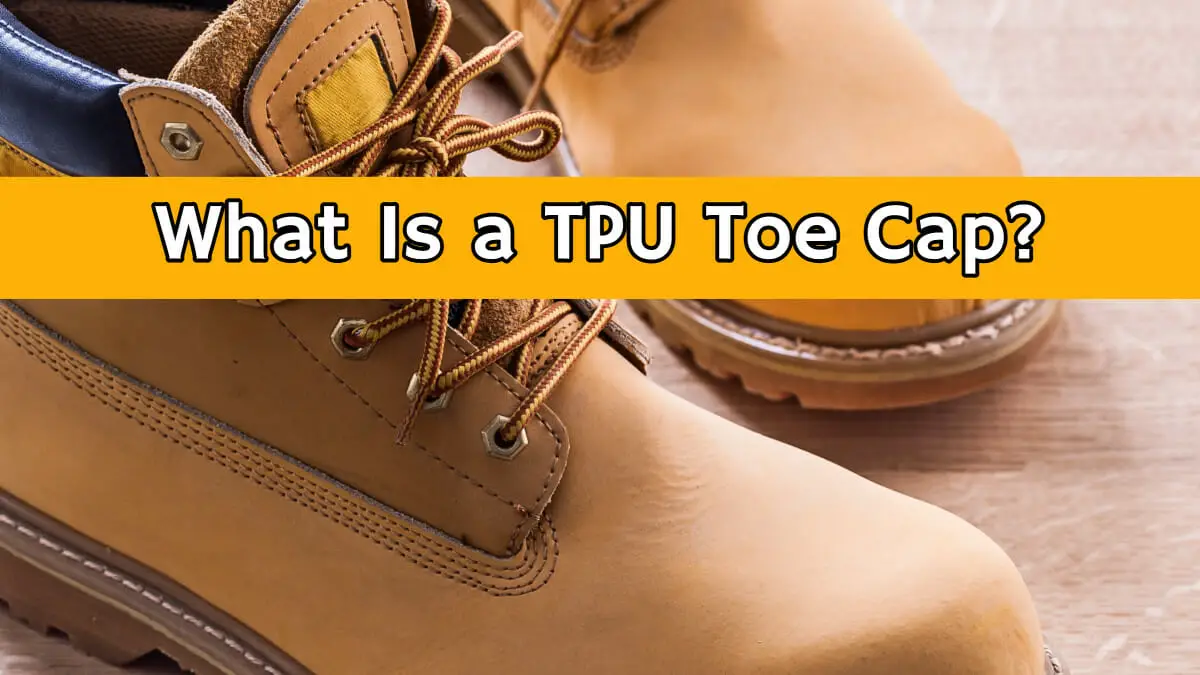 Toe-caps in your work boots are your best bet when it comes to toe safety while on the job. Toe caps come in all types of materials, from carbon fiber to steel. But one of the most popular types of toe caps is the TPU toe cap.
But what is a TPU toe cap? And, more importantly, is it worth all the hype that it gets? We'll take a closer look and learn a little more below. 
TPU Toe Caps: What Are They?
Let's break this phrase down a bit to understand it better. 
TPU stands for Thermoplastic Polyurethane. TPU is a prevalent material used in a wide range of products, from toe caps to medical devices and more. It sits somewhere between plastic and rubber and has very high abrasion resistance. 
And on that note, in steps the second part of the phrase.
Toe caps are a part of work shoes, typically boots, that fit over the front of the footwear and protect and reinforce the toe.
The material used to manufacture protective toe boxes is always some kind of abrasion-resistant, strong component that offers suitable protection against sharp or heavy objects. 
So, in short, TPU toe caps are the toe box protection in safety boots made from a solid and abrasion-resistant form of plastic that falls into the composite category.
Benefits of TPU Toe Caps
Manufacturers use several different materials to construct safety footwear these days, but many people consider TPU the better choice in their boots for many reasons, including the following:
They're lighter than other styles
They do not conduct electricity, heat, or cold 
They don't set off the metal detector
They provide good ventilation
They meet both ASTM and OSHA safety standards
And the most critical point of all, TPU safety boots are abrasion-resistant and durable, so they offer you excellent protection against falling objects when you're on a worksite. 
Downsides of TPU Toe Caps
Nothing in this world is perfect, and that same idea applies to TPU caps. While there are many benefits to keep in mind, it's also essential to consider some of the downsides to TPU toe caps: 
They're not as strong as other options like steel
They tend to be more expensive than steel or alloy
They are more likely to compress after multiple impacts than other materials
Any material you choose will come with both pros and cons, so it's a good idea to weigh these across the board. 
You can decide for yourself which features are most important and which you can afford to compromise on.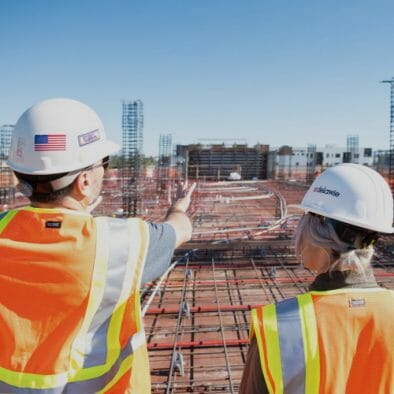 When to Use TPU Toe Caps
For the most part, safety footwear such as composite toe caps is necessary for industrial settings professionals. However, they're also frequently used by those who work in government and service fields as well.
The specific professionals often wear protective work boots like TPU caps:
Warehouse workers
Linemen
Nuclear plant workers
These are some of the most common jobs requiring a safety boot with a protective toe. Other professionals may choose to wear this kind of footwear for extra security and protection, even though their workplace doesn't require it. 
In general, composite toe caps tend to be the best option for anyone looking for outdoor footwear, as they are less conducive to cold and heat. 
Are TPU Toe Caps OSHA Approved?
Yes—TPU toe caps are OSHA-approved. Like steel and aluminum alloy toe caps, composite meets the safety standards set by OSHA in terms of protective footwear. 
Additionally, TPU caps often also meet ASTM compression and impact standards. While most professionals rule by OSHA standards, it's always nice to have that extra assurance against falling or rolling objects.
TPU Toe Caps vs. Other Types of Toe Caps
While TPU toe caps are a popular choice among many professionals, they're not the only option on the safety footwear market. Some other choices include:
Steel toe caps
Other types of composite toe caps
Aluminum alloy toe caps
Let's take a look at a couple of these safety footwear comparisons. 
TPU Caps vs. Steel Toe Caps
As we mentioned earlier, every kind of toe cap will come with its own set of pros and cons. The same applies here with steel-toe boots. 
We already know that composite caps are lightweight, resistant to temperatures and electricity, and keep your feet well ventilated. 
But that doesn't mean it's time to take steel toe caps out of the picture altogether. 
A steel toe cap will be heavier by far, and they tend to get colder in cold environments and hotter near hot objects.
However, steel toes are incredibly strong. Not only do they meet ASTM requirements for compression tests, but they have high-quality puncture protection and substantial impact resistance. Overall, steel can handle more gross weight than other materials.
A steel toe boot will be generally more affordable than composite toe caps, so they make a good option for anyone trying to save a couple of bucks. 
TPU Toe Caps vs. Other Composite Toe Caps
TPU is a composite toe cap, but not all composite toe caps are TPU. A product that does not specify its composite material is likely TPU, but that's not always the case. 
Other composite toe materials include:
Carbon fiber
Fiberglass
Kevlar
Most composite toe caps come with the same benefits as TPU toes. Generally, these other composite materials are more expensive than TPU. They also tend to just sound better in an item description. 
However, there aren't too many practical or applicable differences between any of them. 
TPU Caps vs. Aluminum Alloy
Aluminum alloy toe boots are a third popular option for safety footwear due to their wide variety of benefits. These shoes serve as a common middle ground between composite and steel. 
Aluminum alloy is a lighter material compared to steel toe caps, but it offers a similar level of protection that's much appreciated by professionals.
Keep in mind, though, that it tends to be more expensive than steel. 
But when compared to TPU, aluminum alloy is still a tad heavier. Plus, it doesn't offer the same level of temperature control or ventilation that TPU can give, which doesn't make it a great outdoor boot. 
They may also set off metal detectors in some working environments.
That being said, aluminum alloy is stronger than composite, and it stands up better (in general) to compression and impact tests.