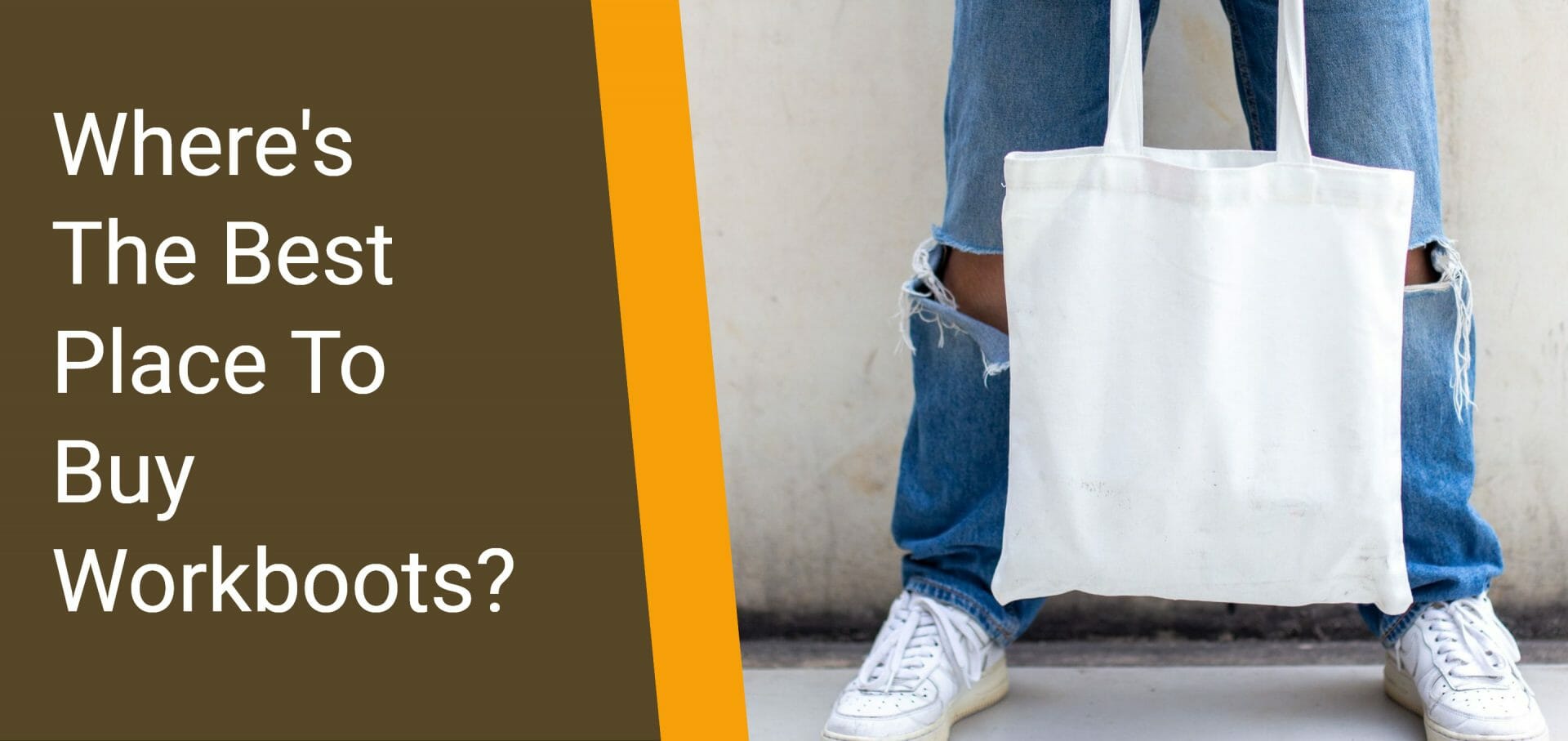 There are many reasons why you need work boots. They protect your feet and ankles from injury while doing various types of labor, and they also provide comfort and support. Sometimes you need to buy work boots because of your job, but sometimes it can be a lifestyle choice.
But, where exactly is the best place to buy workboots?
Luckily, there are several places to purchase work boots from. You can purchase them online or go into a store in your local area.
This article will help you figure out what kind of work boots are going to best fit your needs and how to make sure they're comfortable enough for you.
What are Work Boots
Work boots are a type of boot that is worn by construction workers, miners, police, military, and other types of workers. Work boots are typically made from heavy duty materials such as leather, and are designed to protect the feet and ankles from injuries. Work boots also provide comfort and support for the feet.
Work boots are different than casual boots because they are made with heavier materials and are designed so the feet feel protected. They also protect against various types of weather, including rain, snow, and shine. Casual shoes will not typically do this for you! Get insulated work boots if you work in the snow – and waterproof work boots for wet conditions.
How to Make Sure Work Boots Fit Comfortably
Work boots are meant to be protective footwear that support your ankles and feet while you work hard. When trying on work boots in the store or online, make sure that they fit comfortably over the top of your foot (so about half an inch below your ankle). They should be snug but not too tight; you don't want them cutting off circulation any more than necessary!
If you're opting for work boots (which can be a great idea for your lifestyle or job!), then you need to make sure that they're comfortable. If a work boot is too tight, it's going to be painful and uncomfortable – not at all worth the money spent on them!
Where to Get Workboots
There really are two choices when looking where to get workboots – your local store or order online. Both have their advantages and disadvantages.
A specialist boot store is a good choice for a few reasons. First, you can get help from the staff to find your ideal workboots from among the top brands of boots they carry. You can also try different models of women's and men's work boots on and make sure that they're comfortable for you before buying them. However, there is only a limited selection of models in local stores. In addition, not all of us have a specialty boot store nearby.
Ordering online is a good choice because there are more options available and a variety of models to choose from via the internet than if you go into a store or a boot store. You'll be able to compare Carhartt, Timberland, Origin and other brands without much effort.
Also, it's much easier to compare prices this way due to the sheer number of online retailers offering different deals and discounts every single day!
But just like with anything else you purchase from an online retailer, you may have problems returning any faulty products, so take that into consideration when making your decision. You also might not get same day delivery – if you need boots right away the store is a better choice because you can quickly pickup your work boots and go.
How to Find the Best Work Boots For Your Needs
Work boots are available in various different details, shapes and sizes, and you may need to try on a few before you find the perfect fit for you. It's also very important that the work boot is both comfortable and durable, otherwise it won't be worth your money at all!
The first thing you should do when buying work boots is make sure they will protect your feet properly from injury. If they don't, there isn't any point in buying them because no matter how many times they're made or what kind of materials they're made from, if they aren't going to keep your feet protected then they're not going to be worth anything! Same goes for waterproof boots – if you work outside at all, you should look at waterproof work boots.
Secondly, you also need to wear the work boots a few times just to make sure they're comfortable enough for you! No matter what kind of arch support, cushioning, or other great features they have, if the work boot doesn't fit your feet properly then it isn't going to be worth anything.
Finally, make sure that the work boot is actually durable as well as comfortable. If they aren't you could easily end up with a pair of boots that break after only a few days of using them! That would defeat the purpose of buying extra tough and long-lasting work boots in the first place.
If you want tips on how exactly to wear work boots , read this article right here . Have fun shopping!
The Best Place to Buy Work Boots
There is really no one best place to buy work boots. Online, Amazon and Zappos are known for being fast and easy-to-work with if there's a problem with your order. In the brick and mortar space traditional national retailers like Kohls and Home Depot have some fine choices. Of course, there are regional boot-only stores that might serve you well – check to see what's in your area.