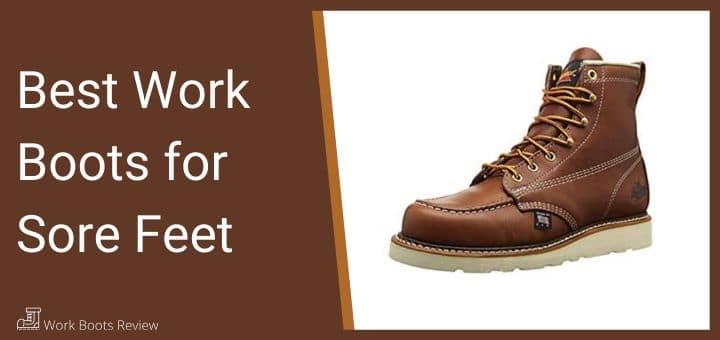 There is nothing worse than painful and aching feet, which in turn can cause many other complications as well as interfere with your work performance.
Work Boots that do not provide the proper comfort and support characteristics will place pressure on your feet and lower limbs and not provide adequate comfort and support to keep your feet pain-free and reduce foot fatigue.
---
What Cause Sore Feet
Conditions and Injuries
Injuries or overuse if certain muscles and joints in your feet are a substantial cause of Sore Feet, which usually involves, tendons, muscles and ligaments are causing the pain.
Arthritis is henceforth one of the greatest conditions that cause Sore Feet, along with Peripheral Neuropathy, which affects the nerves in your feet.
Some Common Conditions that can Cause Sore Feet are;
Platar Fasciitis, which is basically a sharp pain in your heels.

Achilles Tendinitis, pain in the heel and ankle.

Bone spurs, and fractures.

Bursitis, which is inflammation in your joints.

Corns, Callouses and Bunions, which are painful deformities in the toes and feet caused by pressure.

Flat Feet and Overpronation.

Stress Fractures, caused by overuse and excessive and continual pressure.

[/strong]
---
External factors causing Sore Feet
You can generally look at these external factors that are the main culprits when it comes to Sore Feet;
Improper fitting shoes.

Shoes that offer no support or comfort features.

A narrow or tight toe box shoe.

Hard or concrete floor surfaces.

Standing, or walking all day.

Excessive activities that place strain on your feet and lower limbs.

Jumping or climbing.

Slippery and uneven floor surfaces.

Wearing the same shoe for many hours.

---
Tips and Shoe Characteristics to Help Alleviate Sore Feet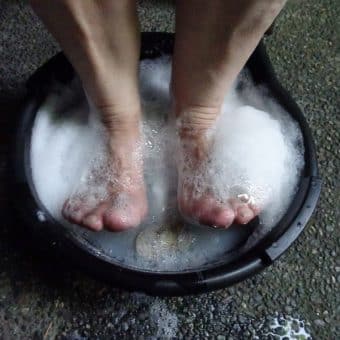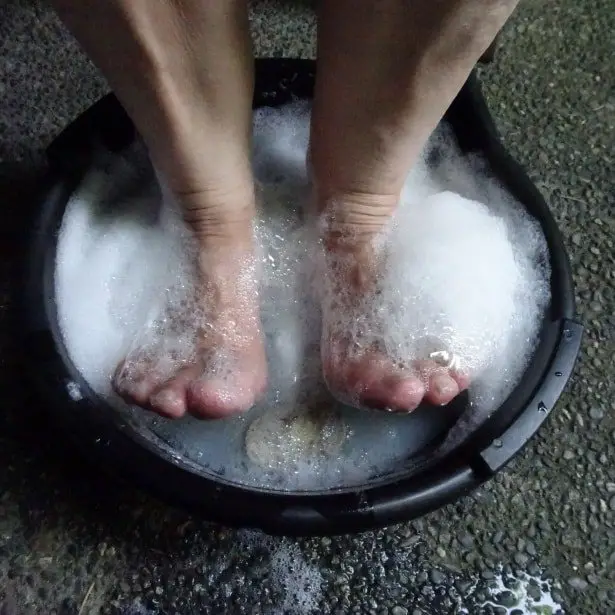 Sore Feet Treatment
Here are a few things you can do to prevent and treat painful feet;
Always remove your work shoes after work and give your feet a rest in comfortable slippers or bare feet.

Wear supportive and proper fitting Work Boots at all times.

Rest and take a seat in between long shifts standing or walking.

Place your feet in ice or use a relaxing muscle soak after long hours at work.

Keep your feet dry in your shoes and use a comfortable and supportive insole.

Try to change your shoes regularly if you can, and maybe invest in two pairs of work boots.

Characteristics of a Work Boot for Sore Feet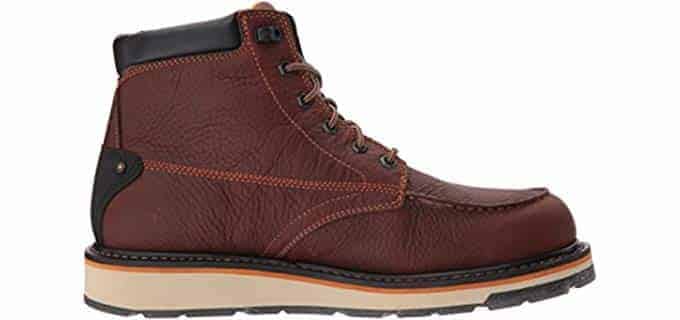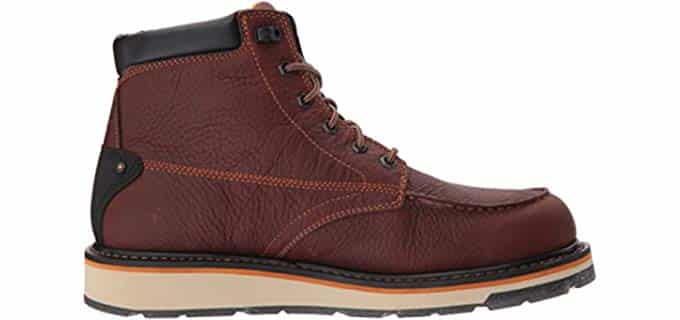 A Cushioned insole or footbed.

Good shock absorbency such as an EVA or thick rubber outsole and midsole, and Gel padding.

A comfortable fit with a Roomy toe box.

Moisture-wicking and sweat resistant lining.

Good Breathability to keep your feet cool and comfortable.

Memory foam, or contoured insoles and footbeds are ideal.

---
Reviews: Best Work Boots for Sore Feet
---
---
---
---
---
---
Index Table: Top Work Boots for Sore Feet