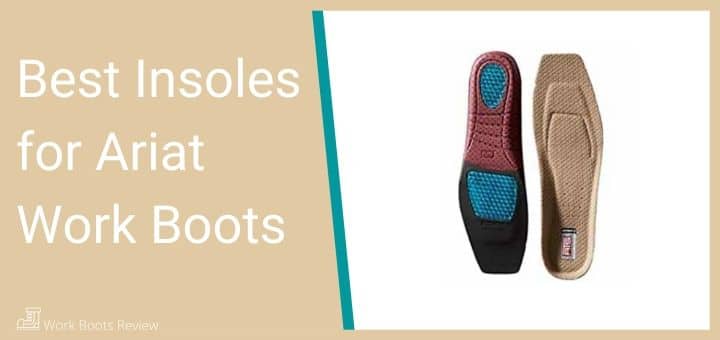 It may be as a replacement for the footbed of your Ariat boot or as an addition, but a comfortable and supportive insole can make all the difference when you have a long day on your feet.
In this article, we will have a look at some of the divine insoles and footbed options that are available specifically for your Ariat work boots.
---
Benefits of Wearing Insoles with Your Work Boots
In general, there are a few admirable benefits to wearing a comfortable and supportive insole;

Prevention of Foot Disorders and Conditions
Foot soles have the immense ability to provide cushioned comfort, as well as to absorb foot pressure when you are walking, standing or running. Thus, they enable to live an active lifestyle that is free from pain, discomfort and in turn future injury or foot conditions.
Insoles for Flexibility
There are a wide variety of insoles available on the market today. With increased pressure on your feet, they tend to lose flexibility. Because an insole reduces this pressure and provides cushioning your feet will stay flexible and energized.
Correct Foot Disorders
Insoles can be used to treat and give symptom pain relief to a variety of foot conditions and disorders.
Comfort
Mainly an insole will provide you with luxurious cushioned comfort, all day long. An insole will minimize shock and keep you comfortable, which in turn makes all day physical activities a breeze.
Extending your Work Boots Life span
Work boots are something that you wear for many hours almost every day of your life. Therefore the footbed may become worn out and need to be replaced, likewise an insole can protect and add a few more years to the life of your present footbed.
---
About Ariat Work Boots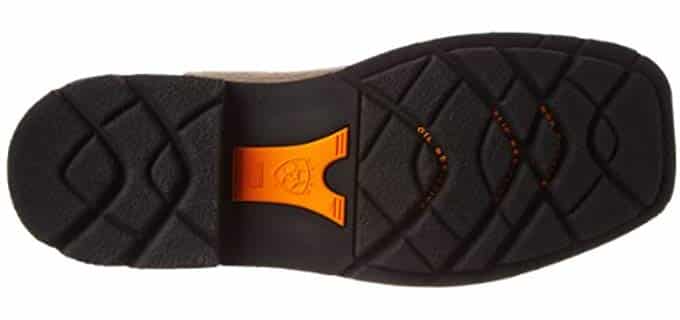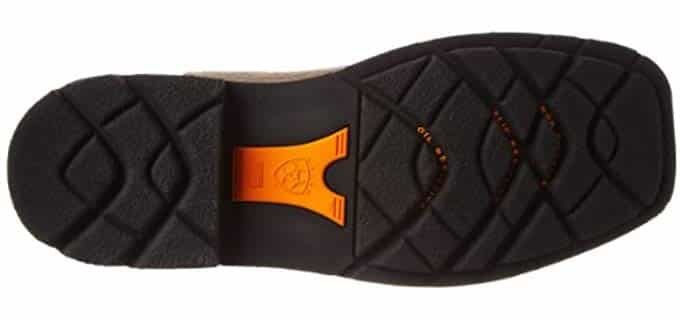 ariat is an international company, well known for their premium performance footwear, as well as other apparel and accessories.
Ariat designs Western styled boots with advanced athletic technology and construction for maximum performance and durability.
The fit and comfort of the shoe is one of the most significant aspects, thus Ariat has provided insoles and replacement footbeds to ensure you always have the most comfortable and supportive fit.
---
Best Features in Ariat Insoles
Ariat Insoles and Footbeds offer supportive and durable ATS technology, and gel padded forefoot and heel support for cushioned comfort.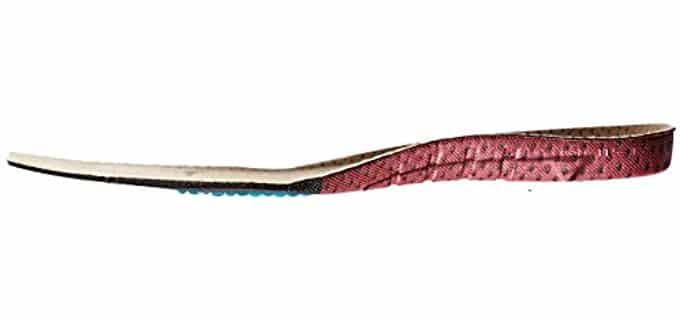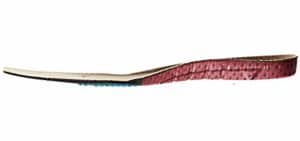 These insoles are designed according to the specific style of a work boot so that the fit is perfect, and there is no cutting or modification required.
In turn, you need to make sure you have the correct insole for your work boot model!
---
Reviews: Best Available Insoles for Ariat Work Boots
Below are some of the top choices in Ariat insoles.

---
---
---
---
---
---
To Conclude
Mainly any shoe insole is designed to protect and support your feet, they similarly help you to enjoy the value of your work boot to the full.
These excellent quality Ariat insole and footbeds are designed idyllically to replace old Ariat footbeds or to add comfort and support to these well designed quality work boots.
---
Index Table: Best Available Insoles for Ariat Boots