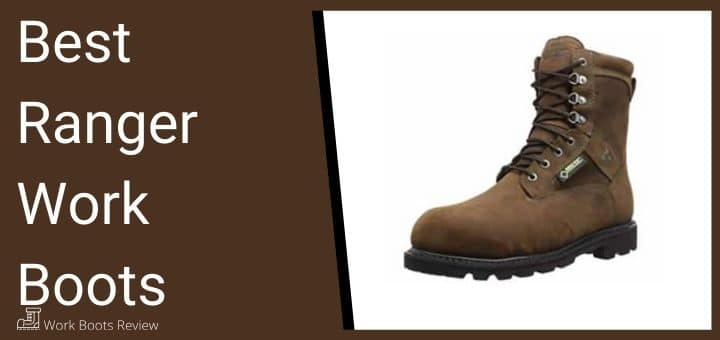 The term Ranger, has a very broad spectrum of significations, it can refer to either a Park Ranger, game ranger or even farming Rangers. With regard to this article we are concentrating on the more common term, the Park or Game rangers, as well as Tour Rangers.
In any effect when it comes to footwear, the same types and characteristics in footwear will count for either party equally.
---
Park or Game Ranger Responsibilities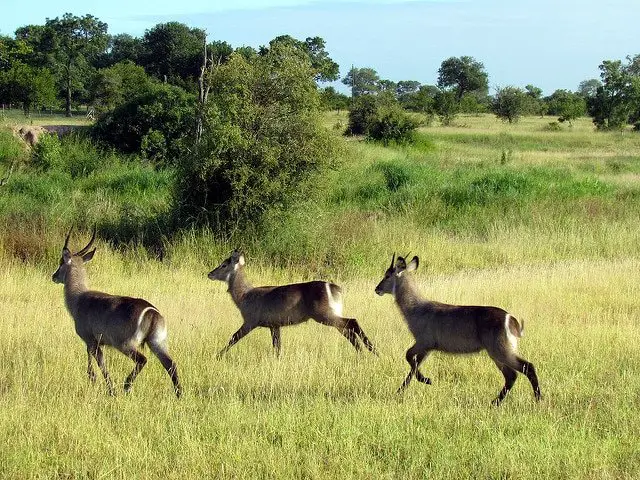 Mainly a Park or Game Farm ranger is responsible for the safety of the park, animals and visitors alike, and in some cases take visitors on tours or hiking trips.
Here are a few main duties pertaining to Rangers in general;
To protect and defend outdoor areas and wildlife.

To protect and educate visitors.

To patrol grounds and make sure that campers, hikers and visitors all adhere to the park rules.

Giving guided tours either on foot or in a vehicle.

Working at visitor centers providing information to customers.

Conducting wildlife rescue missions, helping to fight fires and in some cases to enforce the law on perpetrators.

---
Why Do Rangers Need a Specialized Shoe
Rangers are faced with plenty of hazards in a harsh and unyielding terrain on a daily basis, these are a few of the environmental aspects that they need good footwear for protection against;
Water, mud, sludge and general wet terrain.

Floods and snow.

Slippery terrain such as uneven loose stones and wet rocks.

Running and climbing in rough terrain.

Sharp objects are causing punctures.

Ankle injuries.

Snake and insect bites.

Scrapes, bites and scratches.

Heavy falling objects.

Abrasions.

Very cold, or very hot weather conditions.

Dust and debris entering your shoes.

Foot fatigue, odor and bacteria.

Tick Bites.

Fires.

Ankle and foot injuries.

Deterioration of shoes in a tough environment and with heavy-duty use.

---
Best Work Boots for a Ranger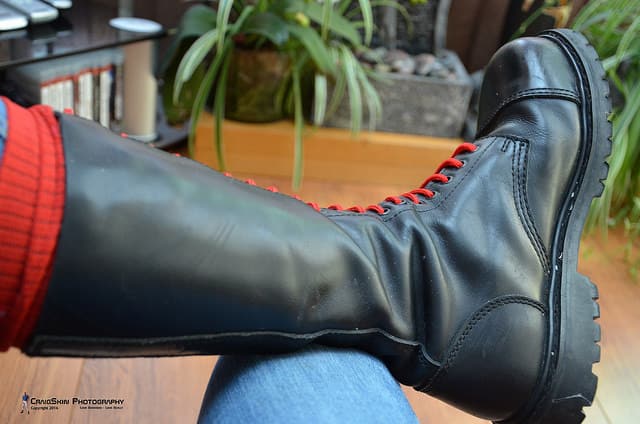 The Best Work Boot for a Ranger will Feature some , or all of the following characteristics;
Breathability and moisture wicking capabilities to keep your feet dry and odor free on the inside.

A waterproof membrane such as Gore-Tex for wet environments.

A Puncture resistant outsole.

A durable and slip-resistant outsole for good traction on all terrain.

Durable construction such as Goodyear Welt or Cement.

Insulation for cold weather conditions, Thinsulate is a good option.

Heat resistant outsole and uppers in the case of fires.

A protective toe cap.

Comfort features such as a padded tongue and collar, and cushioned insoles.

Ankle protection and arch support.

A comfortable and snug fit.

---
Reviews: the Best Available Ranger Work Boots
I have chosen some of the top brands in work boots ideal for different Ranger occupations and tasks, all tough and durable with good comfort features for everyday use;
1
Not just because of the name, but the rocky Ranger has everything that you will ever need in a great rangers Work Boot.
The longer length shaft provides you with the ideal amount of ankle support.

Durable leather uppers with a waterproof and highly breathable Gore-Tex membrane lining.

600 grams of Thinsulate insulation will keep you warm in colder weather conditions.

Constructed with the tough and highly durable Goodyear Welt Construction method.

The Vibram outsole is slip and oil resistant.

Likewise features a protective steel toe.

Comfortable insole and moisture wicking capabilities.

---
2
It does not matter what type of ranger you are or in what work environment you are, every ranger needs a pair of these once in a while when they are caught in wet, snowy, or muddy situations where additional protection is required.
A durable and flexible industrial weight rubber over the boot, to protect your work shoes or boots in harsh situations and environments.

Hand-Laid vulcanized waterproof construction rubber that is ozone resistant to prevent cracks and remain flexible even in extremely cold weather

An oversized fit with five sturdy buckles for a secure fit.

The smooth fabric inner lining ensures quick and easy on and off.

A very rugged ribbed outsole for the best in traction.

Recommended to uses on farms, in parks, and in inclement weather situations.

---
3
The Danner Bull run features a stylish and classic wedge, moc toe, boot appeal, which is ideal for rangers working with people on a daily basis, while still providing excellent protection and comfort features for this specific terrain.
Stunning dark brown full-grain oiled leather uppers with lighter color laces.

A durable and oil as well as slip resistant outsole.

The Moc toe design and contrasting stitch work give this boot a classy style.

A cushioned OrthoLite footbed for comfort and support.

The protective steel toe is ASTM rated for quality and performance.

---
4
As a Ranger you get caught up in many situations where you need to think fast, and move even faster. Well, the Carhartt ranger's work boot offers you all the features you need to be fast on your feet, in rough terrain, with maximum comfort and support.
Full grain leather uppers that are water resistant, protect your ankles, with a sturdy lacing system for the perfect fit.

Features Rugged Flex technology which moves and stretches with you with every step that you take, without holding you back.

Completely oil, chemical and slip resistant, so no matter how you get there, and where you need to be hey will keep your safe.

A durable shock absorbing rubber outsole, that offers high traction.

For comfort there is an EVA midsole and Ortholite insole.

Also offers ASTM rated electrical hazard protection.

---
5
A stylish and comfortable Ranger's work boot with a comfortable Nitrile cork sole and tough Goodyear Welt Construction. I would recommend this boot for less harsh environments as it does not have many protective features, so more suitable to Park Rangers and Game rangers are entertaining guests.
Triple stitched quality Goodyear Welt construction with a bump toe for more toe room, and a protective leather toe cap and heel pocket.

Durable and high-quality leather uppers and top speed lacing eyelets for a fast and secure fit.

The Nitrile cork outsole and leather insole offer good shock absorbency.

Available in a black or brown leather option for you to choose from.

---
In Conclusion
Ranger, is a very broad term for a highly diverse and multi-faceted career. Most park rangers are responsible for protecting our parks and wildlife, while some rangers or game rangers entertain guests on game routes. All in all, a good, comfortable and protective shoe is needed either way.
---
Index Table: The Best Ranger Work Boot