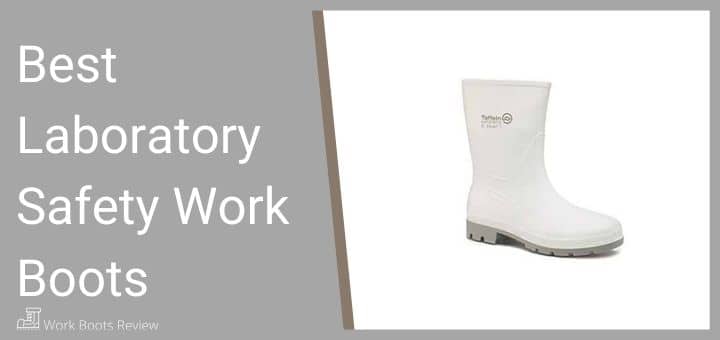 Many laboratories hold significant risks to their employees, therefore the prevention of a laboratory accident should require great care and vigilance.
Safety Personal Protective Equipment in a laboratory is an absolute critical must, and the same goes for protective and comfortable footwear.

---
Risks Involved in Laboratory Work in General
Running or working in any research lab is a great challenge, in the least, and with all the hassle and concentration going on, many times safety and health is an aspect easily overlooked.

Here are some of the main hazards involved in Laboratory Work;

Chemical Hazards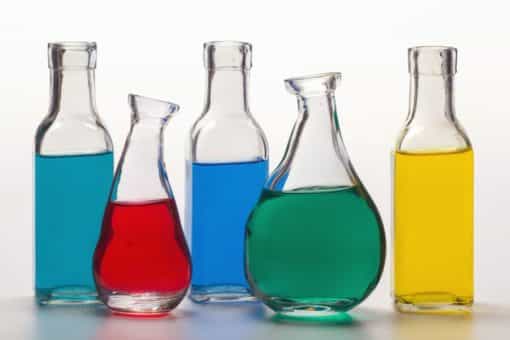 The use of chemicals in any laboratory is quite inevitable, and likewise the harm these chemicals can cause an individual when mishandled is significant.
Biological Hazards
Biological hazards basically encompass microbes, recombinant organisms, viruses and bloodborne pathogens, as well as biological agents introduced into experimental animals. Hazards such as containment issues and replication could have a severe biological effect as well being highly dangerous to your health.
Physical Hazards
Physical hazards can be ergonomic, electrical, and likewise manual.
Electrical hazards are present in any environment where there is a use of electricity that can cause electrocution,. Then there is also static dissipative electricity which builds up, becoming a hazard.
Ergonomic hazards, such as incorrect posture, or working in an uncomfortable position for many hours can cause pain and fatigue which can lead to injuries in the end, as well as health conditions.
Then last, and most likely very dangerous in some cases, manual hazards. This includes anything from slips, trips, cuts, scrapes, heavy falling objects, burns, and whatever accident or injury can result from performing manual tasks.
---
Protective Gear for Laboratory Work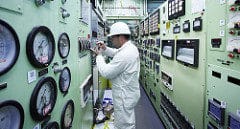 These are some of the main items in protective gear for Laboratory work;

The Lab Coat
A laboratory coat to protect your skin against chemicals, biological materials, radioactive materials, microbes, and to allow for better ventilation. Cotton is the best material in Labs where fire hazards are present. A lab Coat should be a length at least to your knees for full protection.
Hide Gloves
These protect your hands against spills and splashes, as well as corrosive materials, chemicals, biological and radioactive materials. Nitrile or latex gloves should never be reused in a laboratory environment, and keep in mind that latex does not offer good protection against chemicals.
Safety Glasses
These protect your eyes against spills and splashes of materials, dust and abrasives that can get lodged into your eyes.
Some other items include;
Long pants covering your ankles.

All long hair must be toed back.

Shirts that cover your torso entirely.

Natural fibers in clothing are recommended as they are more fire resistant and healthy for your skin in general.

A shoe that completely encloses your foot and is easily wiped clean, is ideal.

---
Features of the Best Work Boot for Laboratory Work
Lightweight and durable.

Easy to clean uppers that you can just wipe down.

A slip-resistant tread.

Chemical, oil, and abrasion resistance.

Blood Borne pathogen resistant.

A durable high traction slip and oil resistant outsole for steel, tile and other floor surfaces.

PVC, Rubber or leather upper construction.

Completely fluid resistant.

A puncture resistant outsole.

---
Best Available Laboratory Work Boots
1
The Toffeln Ergo is designed specifically for Laboratories where you come into contact with hazardous materials and blood-borne pathogens. This Work Boot offers anti-static and water and bloodborne pathogen protection, as well as being comfortable and lightweight.
A unisex ankle length wellington work boot manufactured from durable, lightweight PVC.

Offers you fill protection against liquids, chemicals and bloodborne pathogens.

Very lightweight and comfortable for all-day wear.

CE marked for safety and quality, with anti-static properties for further protection.

This boot is washable at 50 degrees Celsius to eliminate any hazardous substances.

---
2
The Muckboot Chore is a longer length Wellington boot that offers you full protection against liquids and chemicals, as well as excellent slip resistance, all in a comfortable and flexible fitting boot.
A rubber work boot with RDR compounds to resist oil-based fluids and chemicals.

Completely waterproof with 5 mm of Neoprene for comfort and flexibility.

Excellent shock absorbency and an adjustable shape that will not cause chafing or blisters.

A Chore V-Wave outsole with a Slip Resistant compound for all floor surfaces including steel and tiles.

Inside there is a breathable Air-mesh lining to wick away moisture and allow air to travel through the boot.

A steel shank for support and rubber toe and heel reinforcements.

Likewise, this boot offers warmth and comfort in subfreezing degrees up 18 degrees Celsius.

The handy pull tabs allow you a quick and easy on and off feature.

---
3
This boot offers you knee high protection in the Laboratory. Features no steel parts, anti-static properties and incredible slip resistance, along with being liquid proof.
The original Purofort work boot that has no steel parts and an oil and slip resistant outsole.

This boot is anti-static and absorbs energy.

Insulated to keep you warm in temperatures down to -4 degrees Fahrenheit.

Very lightweight and comfortable offering full leg protection.

The wide tread is very durable and slip resistant on a variety of surfaces.

Meets EN ISO 20347:2012 04 FO CI SRA safety standards.

---
4
I have chosen this specific work boot particularly for Laboratories that function in very high temperatures, with extreme heat hazards.
A tough and durable work boot that has a non-metallic protective APT plate and capped toe.

A heat defender PU/Nitrile rubber outsole that can resist heat up to 300 Degrees Celsius and are extremely slip resistant.

The Thermic insole and footbed made from soft and scented polyurethane, is anatomically designed for comfort.

The specialized polyurethane compound inside the shoe offers protection against high temperatures, being highly insulated.

---
5
This work boot is perfect for both indoor and outdoor Lab Work, tough, durable and highly protective against all Lab work hazards.
A leather work boot with a durable, slip, oil and heat resistant outsole, ideal for all surfaces.

The protective steel toe offers full toe protection against heavy falling objects.

Liquid and abrasion resistant leather uppers with rubber toe and heel bumpers to extend the life of your work boots,.

The rubber outsole is likewise fully chemical resistant.

A lightweight and flexible design with an XRD metatarsal Guard and a Qflex Zero non-metallic insole for puncture protection.

The soft and comfortable PU midsole will relieve foot, and leg fatigue for long-wearing comfort and support.

---
6
A full leg polyurethane Wellington boot from Ultrasource, ideal for many occupations where you come into contact with liquids and chemicals, including Laboratories and fisheries.
The comfortable and durable polyurethane material is highly resistant to chemicals, acids and fats and will last three times longer than regular PVC.

Insulated providing protection against cold temperatures, and will not stiffen.

The three molded flex pints give these boots a much greater range of movement ease.

The plush and ergonomically designed insoles give you the best in arch support with air pockets in the heels, for comfort and shock absorbency.

The premium designed sole has numerous exit points for better surface traction particularly on fatty and greasy floors, and is exceedingly slip resistant.

Your toes are protected by an ASTM F2413-11 i/75 and C75 rated steel toe cap.

---
In Conclusion
Many Laboratories present a variety of challenges and hazards that their staff face on a daily basis.
Foot protection is a very important factor when it comes to Laboratory work.
Working with liquids, chemicals and on slippery floor surfaces, you need a work boot that provides you with full protection, as well as comfort and support for long hours on your feet.
---
Index Table: The Best Laboratory Safety Work Boots