Coal Mining was listed as one of the most dangerous industries in the past, and although it is outranked by a few other industries today, it is still at the top of the list.
There is no question that mining is a very hazardous and highly dangerous occupation, therefore when it comes to personal protective Equipment in this industry, you need to be very meticulous. This counts just as much for your footwear.

---
Some Hazards Faced by Coal Miners
There are plenty of health and safety dangers face by coal miners on a daily basis, these are just a few of them;
Fine dust that can cause damage to the lungs.

Radioactive materials.

Electrical Hazards.

Welding fumes and heavy metals.

Chemical substances.

Wet and cold conditions.

Extreme heat.

Moving machinery and mechanical parts.

Heavy falling objects.

Slippery floor surfaces.

Oils and abrasive materials.

High noise areas.

---
Choosing the Best Workboots for Coal Mining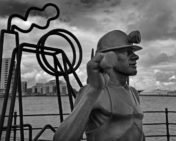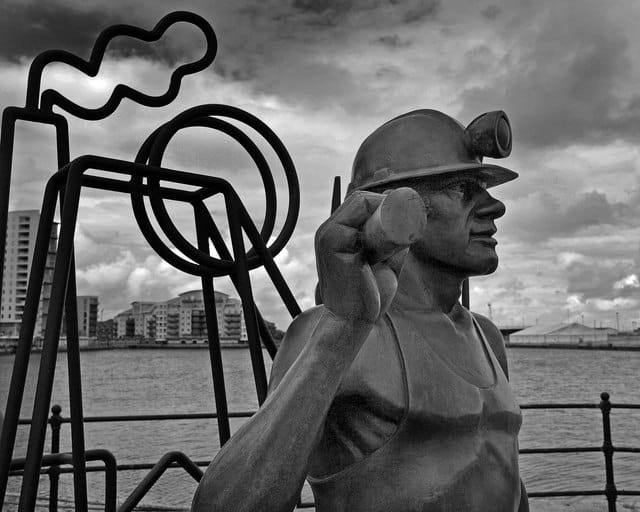 Here is a list of some of the basic must-haves in a good work boot for Coal Mining;
Manufactured from tough and abrasion resistant materials such as leather, VC or rubber that can withstand scuffing and wear and tear.

A safety toe that is either steel, alloy or composite for protection against impact and compression,. A metatarsal guard is likewise a good form of upper foot protection.

Electrical hazard protection that meets ASTM safety standards.

Waterproofing is highly critical to keep your feet dry, look for Gore-Tex which is your most breathable waterproof lining.

Insulation for cold conditions, such as Thinsulate.

A puncture plate in the sole to protect you against sharp protruding objects.

A durable and slip, as well as oil resistant outsole with a lug pattern for better grip.

In the upper and sole look for chemical and abrasion resistance, as well as extreme heat resistance where necessary.

An ankle or longer boot will protect your ankles and provide better stability.

Comfort and support features such as cushioning, shock absorbency and arch support.

Always make sure your work boot fits properly, not too tight and not too loose.

---
Some More Durability Features
Here are some other important durability features to look for;
Durable leather, Rubber or PVC upper construction with Goodyear welt or Cement construction methods.

In rubber construction, Vulcanized High heat Molded construction is your best choice.

Synthetic high-performance nylon microfibers make an excellent and nearly indistinguishable leather form that is three times stronger than natural leather, with higher abrasion resistance.

A flexible and contoured, non-metal metatarsal guard offers excellent protection and absorbs impact much better.

Vibram rubber is a good option when it comes to outsole material.

---
Reviews: Best Work Boots for Coal Miners
---
---
---
---
---
Last but not Least
Do not let the price tag of a quality protective pair of Coal Mining Work Boots put you off, this is an investment in your safety and health that is far much more important.
The boots I have chosen offer you the best in protection and durability features for the Coal mining industry;
---
Index Table: The Best Work Boots for Coal Miners