Coal Mining was listed as one of the most dangerous industries in the past, and although it is outranked by a few other industries today, it is still at the top of the list.
There is no question that mining is a very hazardous and highly dangerous occupation, therefore when it comes to personal protective Equipment in this industry, you need to be very meticulous. This counts just as much for your footwear.

---
Some Hazards Faced by Coal Miners
There are plenty of health and safety dangers face by coal miners on a daily basis, these are just a few of them;
Fine dust that can cause damage to the lungs.

Radioactive materials.

Electrical Hazards.

Welding fumes and heavy metals.

Chemical substances.

Wet and cold conditions.

Extreme heat.

Moving machinery and mechanical parts.

Heavy falling objects.

Slippery floor surfaces.

Oils and abrasive materials.

High noise areas.

---
Choosing the Best Workboots for Coal Mining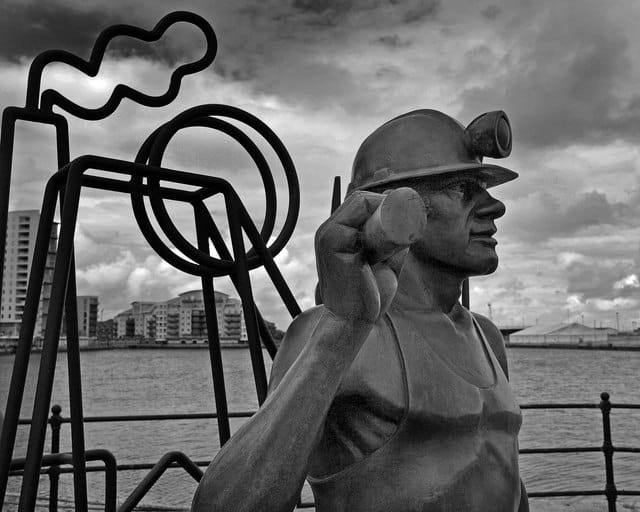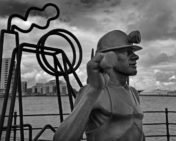 Here is a list of some of the basic must-haves in a good work boot for Coal Mining;
Manufactured from tough and abrasion resistant materials such as leather, VC or rubber that can withstand scuffing and wear and tear.

A safety toe that is either steel, alloy or composite for protection against impact and compression,. A metatarsal guard is likewise a good form of upper foot protection.

Electrical hazard protection that meets ASTM safety standards.

Waterproofing is highly critical to keep your feet dry, look for Gore-Tex which is your most breathable waterproof lining.

Insulation for cold conditions, such as Thinsulate.

A puncture plate in the sole to protect you against sharp protruding objects.

A durable and slip, as well as oil resistant outsole with a lug pattern for better grip.

In the upper and sole look for chemical and abrasion resistance, as well as extreme heat resistance where necessary.

An ankle or longer boot will protect your ankles and provide better stability.

Comfort and support features such as cushioning, shock absorbency and arch support.

Always make sure your work boot fits properly, not too tight and not too loose.

---
Some More Durability Features
Here are some other important durability features to look for;
Durable leather, Rubber or PVC upper construction with Goodyear welt or Cement construction methods.

In rubber construction, Vulcanized High heat Molded construction is your best choice.

Synthetic high-performance nylon microfibers make an excellent and nearly indistinguishable leather form that is three times stronger than natural leather, with higher abrasion resistance.

A flexible and contoured, non-metal metatarsal guard offers excellent protection and absorbs impact much better.

Vibram rubber is a good option when it comes to outsole material.

---
Reviews: Best Work Boots for Coal Miners
1
For any mining work in wet and muddy conditions, the Muckboot Tall Chose boot is your best friend, complete with all the standard safety guards, as well as offering a comfortable and breathable fit.
Complete rubber construction for comfort and flexibility along with outstanding waterproof, shock absorption and heat retention properties.

This boot will adjust to the shape of your feet to prevent blisters and chafing, and has a tall design to protect your entire leg.

The Met Guard is soft and flexible but will get hard when impact strikes to protect your forefoot.

The high-grade rubber is very easy to clean and maintain and the outsole is likewise quick cleaning.

A steel toe protects your toes and this work boot also offers electrical hazard protection, all of which is ATM rated according to safety standards.

Similarly, features a breathable Airmesh lining on the inside that wicks away moisture, while your feet are kept toasty warm in extremely cold conditions.

Overall a highly safe and comfortable boot for the worst mining conditions.

---
2
Timberland Pro is a name well know and well trusted when it comes to tough and effective work boots for harsh work environments. The Gravel Pit is designed ideally for harsh and challenging work environments such as the environments faced by Coal Miners on a daily basis.
Underground mines are extremely cold, therefore the Gravel Pit offers you super Zoned insulation of 200g/400g for proper warmth and comfort in these temperatures.

A durable Timberland Pro-Flex Rocker rubber sole that is highly oil, slip and abrasion resistant to keep you firmly on your feet at all times.

The leather uppers are tough, durable still yet very comfortable and feature a completely waterproof membrane.

Internally there is an anatomically contoured metatarsal guard for further protection and stability.

---
3
You will not get any better than this All-terrain highly durable and protective work boot, ideal for coal mining, with an extra-long, 14-inch shaft.
A 14-inch long leather shaft that is liquid resistant, with TPU safety Cell reinforcement for additional protection against oils, minerals, cuts and abrasions.

The All-terrain Dual density Soldering Technology combines the soft shock-absorbing midsole, with a very high density, durable and slip resistant rubber outsole.

The All-Terrain slip resistant outsole is heat resistant, resistant to minerals, oils, acids, alkalis, animal fats and other chemicals.

Meets ASTM standards for the highly protective XDR metatarsal guard, with a Nature Form steel toe like impact protection capabilities.

Also features a non-metallic Qflex Zero, flexible and comfortable puncture resistant plate.

This boot comes highly recommended in the mining, gas and oil work industries.

---
4
I chose this one specifically for the electricians in the Mining industry, a forgotten few who perform highly critical and dangerous work tasks, that the entire mine relies on.
These work boots offer all the safety and comfort requirements for the Mining industry and environment along with protecting yours against electrical shock from high voltages.
Features durable and flexible leather uppers in a 10-inch boot style with a lace-up closure for a snug and protective fit.

The leather is Helcor abrasion resistant with leather vamps and Cordura side panels.

A Gore performance sewing thread used for super stitching to improve durability and ensure greater heat, abrasion, and rot resistance.

Meets and exceeds ASTM ratings for impact compression, Metatarsal Guard, puncture resistance, as well as electrical hazard safety.

Features a Poron XDR energy returning and shock absorbing ankle pad and internal metatarsal guard for further protection and comfort.

Complete Hydro guard water-resistant construction and 200 grams of insulation from Thinsulate.

A steel safety toe cap, keeping your toes safe.

The rubber outsole is slip, oil and abrasion resistant with a non-metallic LENZI puncture proof plate.

---
5
Another excellent choice in Mining Work Boots for cold and wet conditions where you need warmth, protection and dry feet the most.
Manufactured from a highly durable and flexible industrial weight rubber that is hand-laid and heat vulcanized for superior waterproof construction, and ozone resistance to prevent cracking while remaining flexible and comfortable in very cold conditions.

The polymeric foam insulation offers warmth and comfort in very cold conditions, with a comfortable felt insole and moisture wicking nylon lining.

A heavy-duty zipper closure on a slip-on design for easy on and off, with an adjustable side strap for a more snug and protective fit.

The Ultra composite shank reinforces the construction while supporting your arch, and the steel safety toe protects your toes.

A safe-step steel midsole offers the best in puncture resistance.

The durable rubber outsole is oil and slip resistant.

This boot is likewise ASTM rated electrical hazard safe.

---
Last but not Least
Do not let the price tag of a quality protective pair of Coal Mining Work Boots put you off, this is an investment in your safety and health that is far much more important.
The boots I have chosen offer you the best in protection and durability features for the Coal mining industry;
---
Index Table: The Best Work Boots for Coal Miners