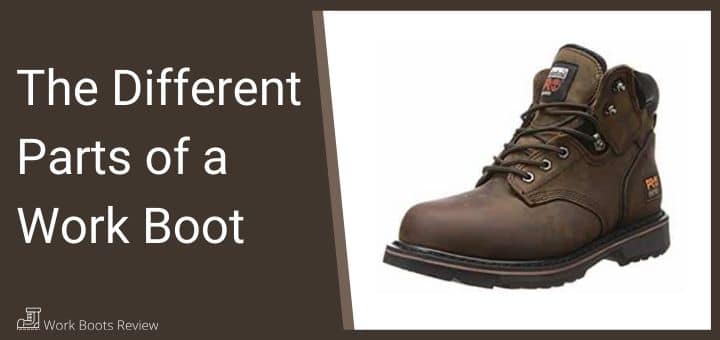 A foot injury ultimately can cause time away from work, or difficulty in performing work tasks, not to mention other serious consequences.
Wearing Safety Work Boots allow you to perform work tasks without the worry of injury to your feet, or body as a result of your shoes.
Thus, Safety Work Boots not only protect you physically but just as well, give you emotional peace of mind.
---
How Exactly do Safety Work Boots Protect You?
There are many features to a safety work boot, all offering some form of protection against different hazards.
Here are a few of the hazards that they protect you against;
Falling Object Protection
When you work in an environment where heavy materials are being carried around, or even the risk of a compression accident, a protective steel toe shoe or metatarsal guard, can stand between the falling object, and your toes and feet.
Puncture Protection
Sharp objects are a danger that is present almost everywhere. You can step off the pavement on to the road, on the way home from work, and step in a sharp piece of glass or a nail. This is where a soft soled shoe would have let you down, badly.
Protection Against Cutting Hazards
In a work environment where there is machinery with sharp moving parts, a cutting hazard poses a risk. Most logging work boots are made with materials that are cut-resistant, protecting workers using chainsaws against cuts.
Electrical Hazard Protection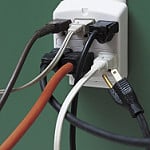 Electricity is something that is present in almost every work environment, whether it is a direct current or accumulated static electricity, all pose a danger. Footwear that is made from rubber or leather or any other non-conductive material can offer protection against electrical hazards.

Slip Resistance
Slips, trips, and falls are a major problem in all workplaces and can result in serious injuries and accidents.
Wearing work boots with the appropriate traction can help to prevent slips and trips.
In general, most work boots are slip resistant on wet, oily and slippery floor surfaces, with adequate traction for slippery terrain with loose rubble.
Fatigue Deterrence
Fatigue becomes a problem when you are required to stand all day, or walk and stand on hard floor surfaces. For this reason, features such as a well-cushioned insole, and arch support can make a huge difference.
Burn Prevention
Whether it is burning from chemicals, hot metal or even just cement, a work boot manufactured from durable materials can protect your feet.
Extreme Weather protection
Insulated work boots can protect against either extreme heat or extreme cold, depending on the type of insulation you require.
Waterproofing
Waterproofing in a work boot is essential if you work in wet conditions. There is nothing good about cold wet feet or shoes, so make sure you have the right waterproofing if you fall into this category.
---
The Anatomy of the Safety Work Boot
In order for you to select the best work boots for your job description and work environment, it is vital that you understand the structure and composition of a safety work boot.
When purchasing safety footwear there are certain features you will require to ensure that the footwear you choose is right for your environment. In order to confidentially do this, it is important to understand the structure of safety footwear.
Uppers
The upper portion of a work boot refers to the top part covering the toes, and top of the foot.
The upper part can be made from a variety of materials, but the most durable being leather. The upper part of the shoe can also be protected by a waterproof membrane, insulating the shoe against water or liquids.
Inner
The inner part consists of the inner lining, which in the best scenario, should be breathable and moisture wicking. Then also very important the footbed or inner sole, that has the purpose of providing cushioning and comfort.
Protective Toe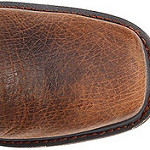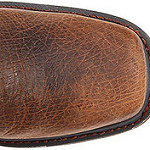 In most safety shoe brands the protective toe is a common feature. A protective cap is placed inside the area of the shoes covering the toes, to provide protection against falling objects and compression hazards.
The toe cap can be made off steel, which is the most protective, but also heaviest, aluminum, or composite materials, that are lightweight but less protective.
Shank
The shank is the supportive structure that lies between the insole and the outsole, right underneath the arch of the foot. The shank protects your feet against puncture wounds and provides stability and arch support. A shank can be manufactured from either steel, plastic, fiberglass or Kevlar.
Midsole
For superior shock absorption, a supportive midsole is your answer. This is the portion between the outsole and insole, which offers support to the wearer. A midsole usually consists of either, composite materials, Kevlar, and steel. The midsole, particularly a steel midsole forms your key defense against puncture wounds.
Outer Sole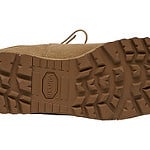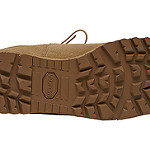 And finally, we come to a very crucial part of the safety work boot, the outsole.
The outsole gives you grip and traction, providing slip resistance on slippery floors and loose gravel. The outsole of your shoe is also there to protect your feet against punctures, together with the midsole and shank, likewise to provide support and stability.
An outsole can be manufactured from anything such as leather, rubber, and polyurethane, up to TPU. Rubber is the safest and best outsole material when it comes to durability, traction, as well as protection against electrical hazards
---
That's the Way a Safety Work Boot Works
Foot protection is a crucial part of your personal protective work wear to ensure the health and safety of your feet. Your feet being a vital part of your body when it comes to mobility.
Understanding the way a safety work boot is constructed, and the functions of each part will give you a clearer view of how the boot protects your feet, similarly, what to look for in a well-constructed work boot.
Safety work boots are a must in an industrial work environment, as well as many other work environments, not only are they a regulation, but they can save your feet and in some instances such as slips and falls, your life!