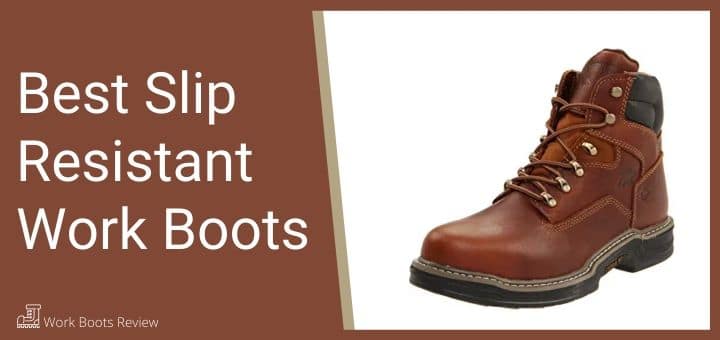 There are many hazards in the workplace, but slips, trips, and falls constitute the majority of work-related risks. Slips trips and falls can cause many serious injuries and are responsible for over 15% of all accidental deaths, which is second to motor vehicle accidents.
Uneven floor surfaces, unsuitable floor coverings, wet or oily floors, changes in floor levels, poor lighting, poor housekeeping, electrical cords, and other obstructions are all leading causes of slips, trips, and falls.
---
What Causes Slips and Falls
Slipping occurs when there is a loss of traction between the shoe and the walking surface that leads to a fall.
Some situations that pose a slipping risk are;
Wet, oily, greasy or soapy floors.
Dry floors with dust or powder on them.
Polished or freshly waxed floors.
Transitioning from one floor type to another.
Metal surfaces, dock plates or construction plates.
Weather hazards such as rain, snow, sleet, hail, frost and ice.
Wet leaves and pine needles.
---
How Slip Resistant Boot Prevent Slips
When you are wearing the right shoes on a slippery or oily surface, it will most definitely make a huge difference.
Slip and oil resistant footwear is a part of your safety equipment and workwear that will make your job so much easier and less risky.
The wrong footwear or worn-out footwear, especially on slippery floor surfaces can cause a serious injury.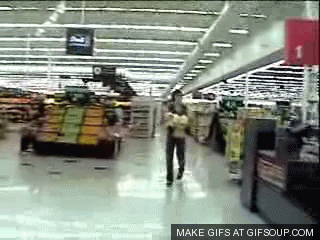 ---
Features of a Good Slip Resistant Work Boot
The most important factor to keep in mind when choosing footwear for slippery surfaces is to opt for a shoe that is both slip and oil resistant.
The first thing that you will look at is the shape and design of the tread on the outsole. The patterns on the outsole can be anything from triangles and squares to hexagons and circles.
The space and depth of the tread on a non-slip outsole are also important, if the spaces between the patterns are too small they may not channel liquids to the outer edges of the sole very well, and fluid trapped between the sole can cause a hydroplaning effect.
Make sure to replace your shoes when the tread becomes thin and worn out; this is the same concept as with changing tires on a car.
Lastly, you will have to choose the right shoe for your particular work environment.
---
The Advantages of Wearing The Best Slip Resistant Work Boots
If you are working in an industry that usually calls for wet, slippery environments, chances are, you are in need of non-slip work boots. These boots are specifically tailored to provide better grip and traction, allowing you to stay secured and well-balanced, regardless of the surface.
Practically speaking, here are some of the advantages of wearing the best non-slip work boots.
Slip resistant boots offer excellent grip and traction against varying terrains, most especially on slippery surfaces.
The best anti-slip boots are also reliably comfortable, ensuring that the feet feel relaxed even during extended hours of work.
Oil and slip-resistant work boots provide a sense of security that your feet are bound to stay balanced, regardless of the surface.
Slip resistant work boots are also often engineered with well-cushioned insoles that are shock-absorbent, minimizing foot fatigue even during extra-long hours of wearing.
Some of the best oil-resistant work boots come with steel or composite toes that guarantee an added sense of security in terms of protection.
---
Reviews: Best Slip Resistants Work Boots
The followings are among the top slip resistance safety boots:
1
Wolverine is an iconic american brand that builds boots that can withstand the toughest environments while still providing exceptional comfort. The Wolverine Raider is among the brand's most sought-after pairs of slip-resistant boots for men. The Wolverine Raider is a slip and oil-resistant work boot that is flexible, lightweight, and extremely comfortable.

A MultiShox rubber lug outsole that does not only slip and oil resistant but also aids in shock absorption.

Uppers are made from Genuine Full-Grain Leather.

Superb Contour Welt Construction.

Added cushioning and flexibility for more comfort and easy movement.

The MultiShox full-cushion footbed absorbs shock in the heel and foot area to reduce pressure and impact on the feet and lower limbs.

A breathable Wave meshes lining to keep your feet cool and dry.

The full cushioned footbed is removable allowing you to use your own orthotics.

---
2
Danner prides themselves on their excellent craftsmanship and knowledge for fine quality details and the use of only the best materials. The Danner Quarry is a pair of oil and slip resistant work boots that are designed to be waterproof and provide reliable traction and grip against wet, oily, and other slippery surfaces.
The uppers are constructed from premium full-grain leather. Triple-stitched construction for better endurance.

A Gore-Tex lining that is waterproof and breathable.

A fiberglass shank for improved stability.

The Lug Pattern Rubber compound soles are oil and slip-resistant as well as Non-Conductive electrical shock resistant.

An alloy safety toes for protection against falling objects

---
3
The Keen Utility Atlanta is a breathable and lightweight sporty work boot that is excellent for warmer weather. The pair is also among the best non-slip steel toe boots that are reliable in terms of providing full protection for the feet.
These men's slip-resistant work boots come with leather and mesh uppers to keep your feet dry and fresh in even the hottest weather.

A non-marking rubber sole that is oil and slip-resistant.

A dual-density compression-molded EVA midsole for exceptional comfort and support.

A removable anatomical dual-density EVA footbed.

The boots are also designed to be waterproof, making them fit for use under wet conditions.

These waterproof work boots come with protective steel toes that are ASTM rated.

These work boots also come with mesh liners that improve overall ventilation.

---
4
The Red Wing Heritage Iron Ranger is a handcrafted work boot made from only the best leather with durable stitch-down welt construction.

Made from full-grain leather using the very durable stitch-down welt construction.

A non-marking, oil and slip-resistant rubber outsole.

The outsole is handsomely detailed with contrasting stitching.

A high abrasion capped toe.

High Polish Hooks and eyelets for easy closure.

---
5
The Thorogood Moc Toe Wedge Boot is not rated as a safety boot but makes an exceptionally comfortable and stylish work boot. This boot is perfect for any wet, greasy or slippery floor surface and offers and other fantastic features.

Constructed from Black Walnut Oil-tanned leather using Goodyear Welt construction for a tough and durable shoe.

A removable dual-density insert on a Poron 4000 comfort cushion for exceptional comfort and shock absorption.

An engineered composite shank for added stability.

The Polyurethane Max-Wear wedge outsole is durable, as well as slip and oil resistant.

---
6
If you want to keep sure-footed at all times, then look no further than the Caterpillar threshold. A rugged and hardworking boot that will protect you in wet and slippery conditions.
Comfortable and breathable leather and textile uppers.

Has the advantage of a completely waterproof breathable membrane.

The rubber outsole offers good traction and is superbly slip-resistant.

Available in three exquisite, neutral colors.

---
7
ariat offers a high caliber work boot of superior quality and durability. The Workhog will not disappoint in performance or attractive looks.
Premium full-grain leather uppers featuring Goodyear Welt construction.

A ten-inch shaft in a pull-on design for easy on and off, as well as improved protection.

The Duratread outsole is self-cleaning, non-tracking, and similarly, oil and slip-resistant.

An EVA midsole and comfortable insole offer you all the support that you need.

You can also look forward to the unique patent-pending U-turn, easy entry system.

---
8
Warm, waterproof, breathable, and slip-resistant, what more do you want in a work boot for the wet and slippery terrain.
Features the ever-popular Gore-Tex waterproof, breathable lining.

Full-grain, polishable, waterproof leather uppers.

A Terra Suspension footbed, for comfort and support.

The durable rubber outsole is both oil and slip-resistant, with direct-attach technology for stability and flexibility.

An anti-microbial footbed with Aegis microbe shielding to keep you fresh and germ-free.

This boot is an excellent choice for postal and delivery occupations.

---
9
The Carhartt Energy offers you full abrasion, chemical, and slip resistance in a heavy-duty durable rubber outsole.
Durable and soft leather uppers with a storm defender waterproof membrane.

An advanced inside engineered footbed with a moisture wicking high grip lining.

Foam insole for cushioning and energy return.

A durable and slip, as well as oil and chemical-resistant rubber outsole.

---
10
Timberland is a brand praised for its wide range of durable, comfortable, and reliable footwear. The Timberland Pro® Men's Boondock Slip Resistant Work Boots come with TPU outsoles that offer exceptional grip and slip-resistance.
Designed with genuine leather uppers along with lightweight protective composite toes.

A durable and tough TPU outsole with a protective molded rubber toe cap.

The outsole is oil and slip-resistant and offers an excellent grip against varying surfaces.

Comfortable PU footbed with anti-fatigue technology.

Tough and durable design with a protective composite to

---
11
The Peril from The Workshire range in Skechers features a lug patterned durable rubber outsole that offers exceptional slip and oil resistance.
Slip and oil resistant lug rubber outsole.

Comfort Gel-infused memory foam footbed and relaxed fit design with a roomy toe.

Electrical hazard safe and protective steel toe.

Tough and durable design with genuine leather uppers and a smooth interior lining.

---
It does not matter what floor surface you are working on, wet, greasy even ice or snow the above-listed boots will keep you steady and firmly planted on your feet. They will all offer you excellent traction and the best slip and oil resistance for a nonslip safe and injury-free day!
---
Index Table: Top Rated Slip Resistants Work Boots