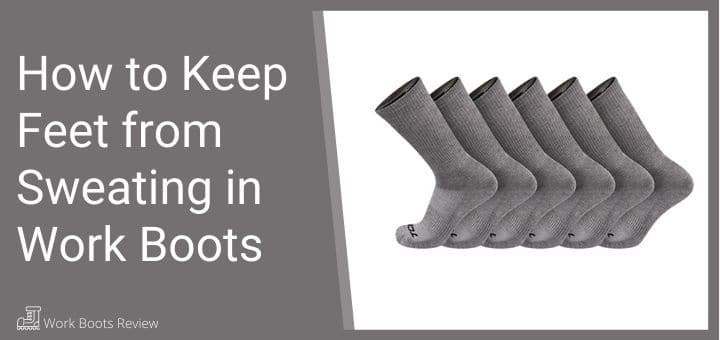 Do you find yourself trying to figure out how to keep feet from sweating in work boots?
When your feet sweat, it can leave an unpleasant smell on your feet and work boots.
Sweat also increases the chances of germs and bacteria in your shoes and on your feet, which can cause problems.
Prevention is always better than cure and keeping your feet from sweating in your work boots, you will come to see, is essential.
---
What Causes Your Feet to Sweat
Foot Conditions – Some individuals are predisposed to excessive sweating, whereas at other times conditions such as athletes foot may also cause sweating.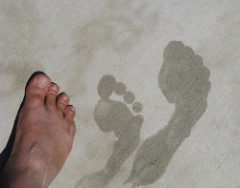 Hot Environments – Working in hot weather conditions, or I hot environments may similarly cause excessive sweat. Then there is also the type of work boot, some insulated or heavy-duty work boots may not be very breathable which can, in turn, add to your feet becoming overheated and sweating.

Hyperhydrosis – In very rare cases extreme sweat can indicate a condition called hyperhidrosis, in the case where it is your feet sweating its called plantar hyperhidrosis. This condition occurs when your sweat gland produces much more sweat than required, which can become quite uncomfortable and bothersome. The sweat glands continue to produce extreme quantities of sweat, which many people find both uncomfortable and embarrassing. In most cases of hyperhidrosis, you will carry on sweating regardless of the outside temperature, or physical activity.

Luckily, there are however a few methods to control and reduce sweating, and likewise prevent excessive sweating from occurring. We also have a great article reviewing the best work boots for sweaty feet.
---
Methods to Prevent Feet from Sweating in Workboots
It is human nature to sweat, and under certain circumstances, your feet are likely to sweat in your work boots. Although some people suffer from excessive and unstoppable sweating, that in the long run may cause problems and health issues.
For these reasons you need to be careful when selecting a work boot, and also ensure that you follow good practices to prevent excessive sweating.
Socks – When choosing socks to make sure that they are absorbent have the ability to wick away moisture as well as preventing odor and athletes foot. Investing in a good pair of socks is just as important as investing in the right footwear. The next step is to keep your socks clean and dry. Do not wear socks twice, they must be washed first, and dry them properly before putting them on.

Breathability – If you work in hot weather conditions, or if you have feet that sweat profusely, tries to invest in one of the best work boots for sweaty feet, these are breathable and lightweight pair of work boots that will similarly give your feet room to breathe and feel cool in. For very warm areas, particularly where you don't need waterproof work shoes, opt for a pair of cool boots to work in instead.

There are a few ways to keep sweat out of your boots, and to keep your work boots dry and fresh;
Newspaper Stuffing – You can stuff a few newspapers in your work boots when you are not wearing them, to absorb sweat and odors from your boots.

Foot Powder – Applying a foot powder of your choice, either to your feet, socks or boots, is an effective way of keeping sweat at bay.

Antiperspirant or Deoderant – The main function of an underarm antiperspirant spray or roll-on is to prevent sweating and odor. So why not use it on your feet? You can either use the spray or roll-on and apply it to the soles and top of your feet, as well as in between your toes.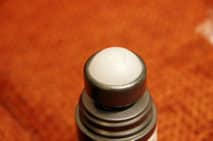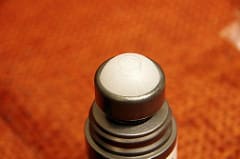 Tea Soak – The tannic acid which is present in black tea has the ability to eliminate sweat. So why not after a long day at work, soak your feet in a bowl of black tea. Simply pour warm water and a few packets of black tea in a bowl, let it steep for a couple of minutes, and then soak away!

Hygiene – I cannot stress this more, always keep your feet clean!!! Wash your feet daily with antibacterial soap, and towel dries them thoroughly. This is the first step in preventing sweat and odor and keeping your feet healthy.

Clean Your Shoes – Keep your work boots clean and well maintained!!! Work boots are tough and can handle regular cleaning, and may I remind you to clean inside as well as outside, for the good of your feet and your work boots alike.

Keep Feet and Shoes Dry – There is nothing that attracts odor and bacteria faster than wet socks or work boots. Make sure that your socks, and likewise work boots are properly dried before wearing them! In turn, make sure your feet are dry and clean before purring on your socks or work boots.

Quality Products – From your socks to your workboots, and even the cleaning and anti-perspiration products that you use on your feet and in your boots, always invest in good quality products. Opt for well-known brand names, and read through some reviews on products before making a purchase. Research is key when shopping for the right tools for the job!

Hydration – Last, and of course most important when it comes to sweating and your health in general. Drink enough fluids, preferably water. Staying well hydrated will regulate your body temperature, and similarly, prevent excessive sweating.

---
Reviews: Best Anti-Sweat Foot products for Work Boots
Here are a few excellent products to use in your work boots to absorb and reduce sweat.
---
---
---
---
Index Table: Top Rated Sweat Eliminating Products
Features Of The Best Work Boots For Sweaty Feet
Are your feet sweating in work boots? Chances are, you may be wearing the wrong footwear.
As a good rule of thumb, if your feet sweat in boots, you may want to consider the following work boot features:
Consider uppers that are made of breathable materials, ensuring that there is enough air circulation going in and out of the footwear. This can relatively keep feet cool inside the shoes.

Look for a pair that is lightweight, allowing the feet to move freely and doesn't cause them to feel fatigued.

Look for special boot features like GORE-TEX linings and membranes which are essentially breathable and lightweight materials that have the ability to wick away moisture and keep the feet dry.

A good pair of work boots for sweaty feet should also feature anti-microbial treatments which ensure that the feet don't develop any unwanted odor.

Some work boots for sweaty feet are also often designed with side air pockets or side cutouts which allow for better ventilation.

In The End
In the end, sweaty, stinky, feet are not enjoyable for anyone.
So try some of the tips we have given, and you are sure to get the results that you desire.
As you can see, the most important factors are hygiene, if you keep your feet and work boots clean and dry, you are already one huge step ahead in combatting sweaty and smelly feet.
Using the right products will make a substantial difference and give you trusted comfort, and freshness.