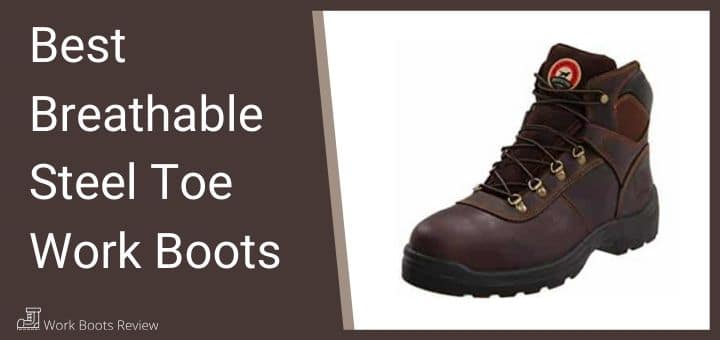 Steel Toe work boots in general have a tendency to be quite heavy and solid, so there are not always breathable options available in this type of Safety shoes when you need something for hot weather or sweaty feet.
We have done a bit of research to find Steel toe work boots that offer the protection of a Steel Toe, as well as the benefits of breathability and ventilation, to keep your feet dry and cool under all circumstances.
---
Steel Toe Work Boots Benefits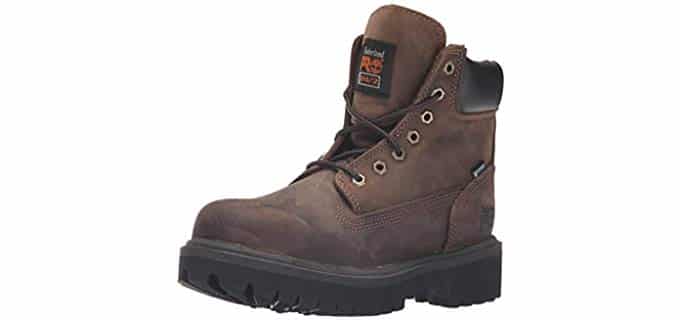 In many occupations and industries where there are dangerous environments and work hazards, a Steel toe work boot becomes a company requirement, as well as a requirement by law.
Other than that a Steel Toe Work Boot offers protection against elements that can crush or damage your toes and metatarsal area of the foot, these may include;
Heavy falling objects, such as steel, bricks, and other materials.

Compression Hazards, which may include machinery and moving objects that you can get your feet caught in.

Cutting hazards from sharp blades and cutting machinery.

In instances where you work with animals such as farming animals or game that are dangerous and heavy, there is a risk your feet may get trampled.

---
Why Breathability May be Necessary
A steel toe can become quite hot in summer and similarly cold in the winter time.
Though in this article we are concentrating more on the hot weather and conditions that may cause your feet to become overheated or sweaty.
Even in cold weather conditions with strenuous work your feet may sweat and overheat.
For this reason BREATHABILITY in a work boot may be required in order to keep your feet DRY and COOL, which are the two main reasons.
Wet and sweaty feet can cause ODOR and INFECTION, along with being very uncomfortable, all this, in turn, will affect your work performance and can cause damage and pain in your feet.
---
What to look for in the Best Breathable Steel Toe Work Boot
Look for a Work Boot with an ASTM or similarly rated STEEL TOE, that is well designed and ensures maximum protection at all times.

Look for a tough design usually Goodyear Welt Construction or similar construction with durable leather uppers and a slip-resistant Rubber, or Vibram outsole.

Breathability options such as Mesh Insets or Nylon insets, along with perforation holes, or a ventilating footbed are ideal for keeping your feet cool and dry.

A Secure closure system with hard wearing and rust-resistant hardware.

Nylon makes an excellent choice in breathable inerior lining or for a sock liner to keep your feet cool and dry.

Leather, in general, is quite breathable and moisture absorbing, depending on the leather type and construction.

Additional Safety Features such as oil abrasion and heat resistant outsoles, along with Electrical Hazard safe materials are likewise an advantage.

---
Reviews: Best Breathable Steel toe Work Boots
Here are a few of the best options if you are looking for a BREATHABLE work boot with the protection of a STEEL TOE;
---
---
---
---
---
---
Index Table: Top-Rated Breathable Steel toe Work Boots