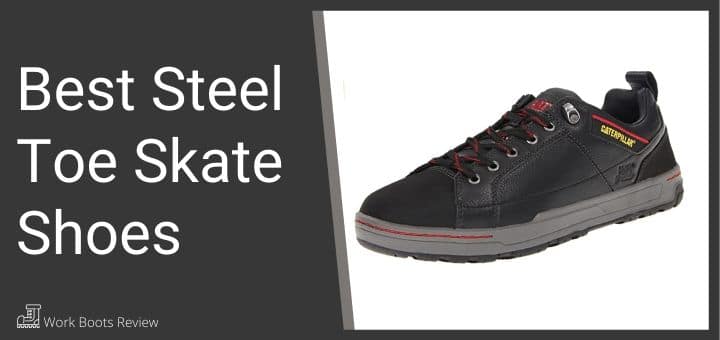 A good pair of skate shoes are not only there to look fashionable and trendy but likewise to protect your feet and enhance your performance with this unique sport.
Steel Toe Skate shoes are the latest trend and are great for the protection that they provide in the case of objects falling on your toes or with compression hazards.
there are two main uses for Steel Toe Skate shoes, which are; INDUSTRIAL Skating and for Work Purposes as comfort and fashionable shoe.

---
Two Main Types of Skate Shoes with Steel Toes
Besides the steel toe of the skate shoe, a decent and quality Skate shoe is divided into two categories according to the sole type;
Cup Sole – The Cup Sole which offers much more cushioning and a much thicker sole for better impact protection and shock absorbency. The Cup Sole Skate shoe is mainly used by skaters who jump from higher distances and who like to perform aerials. Cup Soles offers much more heavy duty defense and durability for more dangerous and tough tricks.

Vulcanized Sole – The Vulcanized Sole is much slimmer and gives a more casual appeal to this type of skate shoe. Vulcanized soles are less cushioned and protective, although they are more lightweight and flexible. In the end, a Vulcanized sole is ideal for better control with board tricks such as grinds, as well as slides and similar tricks.

Some other noteworthy features;

Comfort – Every brand of skate shoes has its own unique comfort features, which usually consists of some form of shock absorbing CUSSHIONING> Most skate shoes have lightweight EVA foam cushioning, and a midsole from PU foam which lasts a bit longer. Vulcanized Skate shoes have an additional layer of cushioning at the heel which makes up for their thinner soles.Some skate shoes have a heel collar for stability in the heel and to prevent the shoes from slipping off your feet during skateboarding.

Durability – Durability features such as lace guards, which prevent your shoes from chewing up your laces, and additional layers of material on op to prevent wear and tear are crucial. Then there is also the outsole that needs to be flat and made out of Gum rubber, Gum rubber just grips better and lasts much longer.

Style – there are so many styles and brands in skate shoes out there each with unique features and colors or patterns, whatever style you choose should show your personality and personal style.

---
Benefits of a Steel Toe Skate Shoe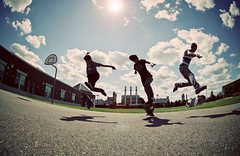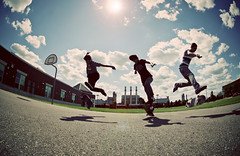 Performance – A durable and reliable skate shoe with a steel toe enable you to perform dangerous and tricky acts and tricks with confidence and safety.

Toe Protection – The Steel Toe Skate shoe protects your toes against abrasion, compression, and objects or even your skateboard falling on them.

---
Steel Toe Skate Shoes for Work
If you are a very avid skateboarder or even just someone who thoroughly loves the style of a skateboard shoe, then you are in luck. There are plenty of brands that offer skateboard style work shoes and boots with additional safety features such as a Steel Toe, Electrical Hazard Safe Materials, Waterproofing and Slip resistance.
---
Features of a Good Steel Toe Skate Shoe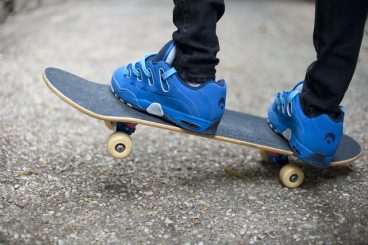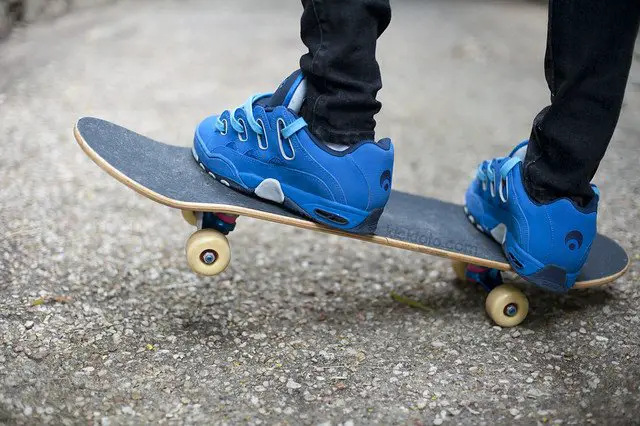 Safety – a steel toe, electrical hazards safe materails and a slip resistant outsole.

Comfort – EVA cushioning oin the insole and a PU or EVA cushioned midsole for shock absorbency.

Durability – Double top layers and laces that can be folded in. A durable Gum Rubber Outsole.

Style – Different upper options such as suede, smooth leather or canvas, in a variety of colors and patterns.

Construction – Durable Welt or cement construction with a Cupo or Vulcanized outsole.

Materails – Rubber, particularly Gum rubnber for the outsole, leather, sude or canvas for the uppers and a mesh interior lining.

---
Reviews: The Best Steel Toe Skate Shoes
---
---
---
---
---
---
---
Index Table: Top Rated Steel Toe Skate Shoes